[section background_repeat="repeat" background_position="center top" background_attachment="static" background_scroll="none"] [two_third valign="top" animation="none"]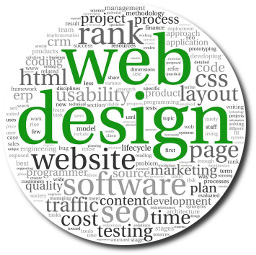 We see your website as an integral and key part of your business. Aykira are specialists in recognising how to maximise your online presence.We develop your website in order to:
Capture more visitors to your site that convert to clients/sales;
Capture your client | user information;
Process orders | payments;
Deploy and maximise intranet | extranet capabilities throughout your business;
Send out client | associate communiqués;
Improve your business processes;
Improve business efficiencies.
and much, much more.
A Simple Update or Major Reconstruction?
If information on your site is still current, older-style sites may often only need a simple facelift or back end reconstruction. This might include the insertion of new images, updated graphics or a modern colour scheme or the integration of the old into a newly developed framework (back end).
Your business may have started out small but has since expanded and evolved and now with a wider range of products or more services. You need to regularly revisit your website which may not be displaying your business to its fullest potential. In this case, a major website re-construction may be the best way to bring your online presence back up to date and keep it there.
The Extras that Count
Another thing that makes us special is the extra services we add to every website we create. The best part of this is that we don't charge you extra, as we believe these essential elements should be part and parcel of our service.
Spam proof email addresses
Spam proof contact forms
Complimentary customised privacy policy for every site with a contact form
Complimentary resources page with every website subscribing to our Search Engine Marketing packages
Our time and attention – whatever it takes to understand your business strategy and target audience. This helps us professionally write your site to attract the right kind of customer.
Our service doesn't stop once your website is complete. We want clients for life!
Website Design Philosophy…
Being the perfectionists that we are, we don't just design and develop websites, we do it properly. All our sites have or are:
Fully standards-compliant, validating xHTML and CSS code;
Quick-loading, light and fast graphics systems;
Fully mobile responsive in all cases (looks good on mobiles & tablets);
Use of Flash only where appropriate;
Text based navigation usually with backup navigation as well;
Sitemaps on large sites;
Use of AJAX technology where appropriate (content on the page refreshing without the page reloading).
Web Design & Web Development Process – 10 simple steps…………….
Step 1. Consultation | Questionnaire
Step 2. Quotation
Step 3. Initial 40% deposit required
Step 4. Design concept supplied and approved
Step 5. Website construction – client access provided throughout
Step 6. Website programming and testing
Step 7. Final website sign-off
Step 8. Website launch – 50% payment
Step 9. One month free 'bug fixing' then final 10% payment
Step 10. Ongoing maintenance, changes & improvements (SEO/SEM, etc)
Mobile Capability
Part of our service to all our clients is our commitment to creating a mobile design that will work with your company's individual needs, and your customers preferences.
Our aim is to provide you with something that will make it as simple and efficient as possible for your potential clients to connect with you.
Website Maintenance
If you already have a website and need to update the information, this is usually a simple process. Just call and ask us for a quote.
Editable Websites
Take control over your website – request that it be editable! We have a range of different solutions that will allow you to update or maintain your web content whenever you feel like it.
Simple Editable Pages
If you want to be able to regularly update or edit just one or two pages of your website (for example specials, news or pricing pages), Aykira can convert the page so it is editable via a web-based administration area.
You will be able to login from anywhere and use your browser to update your website content with no more skill than it takes to use Microsoft Word. The system even allows you to upload and manage images and other file formats such as PDFs.
Content Management Systems (CMS)
Want even more control over your website content? Do you need to:
Maintain an image gallery;
Update news;
Allow your users to log in securely;
Implement an online quoting system;
Send automatic emails to your registered users;
Upload files for your users to download;
Update content on many pages regularly;
Aykira's team can provide internet and web-based content management system solutions that individually suit your business or application.
We often utilise WordPress as the CMS (Content Management System) – it's easy to use, a world standard (16+ million websites worldwide), secure and yet very powerful. With WordPress we have a lot of experience creating all sorts of websites for many different businesses, we even write our own extensions to WordPress, we are that good. Our clients often find WordPress a welcome relief in managing their website compared to other CMS's available – if you can write in Microsoft Word, you can use WordPress, it's that easy.
We can provide Website design & web development services across Sydney, although we are local to the Hills, Dural, Pennant Hills,Castle Hill, Hornsby, Norwest and Sydney CBD; we will provide you with an expert and personal level of service.
Our website development service starts from as little as $5,000+GST and includes 6 months hosting ($35pm+GST).
Experience our personal service by contacting us today for a no obligation consultation with Aykira on (02) 8407 8060 or use our contact form.
[button linking="default" link="/free-website-assessment/" align="left" size="medium" type="standard" style="solid" icon="arrow-right" title="Free, no obligation, Website Assessment" text_color="#fff" bg_color="#dd1111″]Free Website Assessment[/button]
[/two_third] [one_third_last valign="top" animation="none"]
[button linking="default" link="/free-website-assessment/" align="left" size="medium" type="standard" style="solid" icon="arrow-right" title="Free, no obligation, Website Assessment" text_color="#fff" bg_color="#dd1111″]Free Website Assessment[/button] Call (02) 8407 8060 Today
[space value="30″] [/space] [box icon="info" style="simple"]
Tobruk Sheep Station came to us with an old fashioned website which was not truly reflecting their services and available accommodation choices. Our Solution was to develop a new website based in WordPress, giving them the ability to easily management their content through the CMS.
We also developed a resource constrained booking engine, as their programs shared common services and facilities – this was to avoid double/over booking.
Adelphi Design and Print provide printing services to Sydney and Australia across a large range of products and papers, with a myriad of options & finishes. Adelphi's requirement was to enable their customers to order such printing services easily online.
Aykira's solution was template driven presentation framework (building on our existing content management system (CMS) and site framework) was developed. o take orders, the back-end is fully integrated with PayPal and the Bendigo Bank as well as numerous B2B systems, all tied together with a seamless work-flow system.