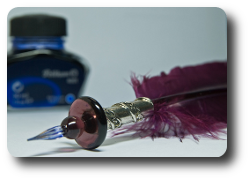 Professionally written copy is designed and formatted to prompt your clients to act without delay. Producing clear and fluent content effectively communicates your message and strengthens search engine rankings. Aykira's professional web copywriting services can drive your reader to the point of action.
Professional website copywriting is more than simply providing written content. Its purpose is to attract quality leads, converting to sales. Your website content must include clear, concise and articulate copy that:
Captures your readers attention;
Communicates your message effectively;
Is compelling; offering just what your reader/visitor needs;
Reaches your target audience;
Includes a call to action;
Creates urgency;
Contains adequate keywords;
Must be friendly to search engines.
We take the time to:
Learn about your business, including your products | services | goals & objectives | competition | past successes;
Learn and investigate your target market;
Review any existing marketing content in use | incorporating current material where possible;
Consider your online strategy, including campaigns, keywords;
Determine the most suitable style and focus
Understanding the above assists us in identifying your business requirements and making intelligent recommendations.
Website copy also needs to support best practices in SEO (Search Engine Optimisation) so we ensure the copy we write for you appeals to people and search engines equally. No point having good copy if nobody can find it!
Note: Effect SEO copyrighting requires that the hosting and hence the technology used to implement the website is also playing its part fully to support the SEO efforts. Also by having fully technical control we can also set up SEO enhancements which will make a dramatic difference to the success of your website and keep you ahead of the pack. Remember the website content is just one part of a whole SEO strategy that needs to be applied. Basically if you are using a website builder framework, than you will be limited to whatever SEO technology is possibly built into that framework, where as completely open frameworks (like WordPress) provide complete technical freedom and hence the ability to tune the SEO exactly to what is needed.
Schedule a free, no obligation consultation with Aykira's copywriters today by using our Contact Form .