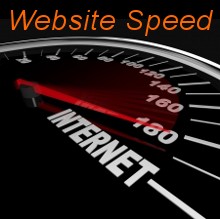 A standard WordPress install on something like cPanel can leave a lot to be desired in performance. Does your website display these symptoms:
Pages fail to load with a timeout error
Images fail to load
Pages load but sometimes are 'broken' randomly, like they do not know how to lay themselves out
Editing and publishing is hit and miss
Customers complain they cannot use your website, its too slow
This often a direct result of a WordPress website not 'attuned' to its hosting environment, its a bit like a car that hasn't serviced in years and expecting peak performance from it – it isn't going to happen.
We can 'tune' WordPress and its hosting environment to suit each other much better, on a per hour charge basis ($125 per hour, minimum fee $195, plus GST).
We can also supply CDN services (this is where a world wide cloud of machines assist in servicing your website) from as little as $15 per month per site (plus GST, payable a year in advance) and a one off set up fee per site ($245 plus GST). This will often turn a slow snail of a website into a speed demon and make it possible for you to send out mail shots and perform marketing activities in confidence. This often much more cost effective than changing to a more expensive hosting service.
Please contact us if you are interested.
---
Not sure about the performance of your website?
Unsure if your website developer actually did a good job?
Not sure if your website is secure?
Aykira has developed an online tool that can help you take control of the situation and get the results you want – the Website Checker .