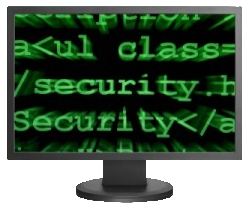 Unsure of your business security?
Need to secure a website?
Looking to build your cyber resilience?
Need to comply with a security standard to win business?
We can help.
Aykira has the expertise to reduce business risks and improve your security posture.
Our security services include:
Website Technology: Fixing & securing code, databases, APIs, back-end systems, encryption, data retention, and backups.
Access Control Mechanisms: Implementing Roles and responsibilities, permissions, and employee termination/monitoring.
External Threat Management: Dealing with Denial of services, script attacks, escalations, social engineering/reputation.
Internal Threat Mitigation: Detecting and containing Viruses/Worms, Malware, Adware, and RootKits.
Penetration Testing: Analysis of the public surface with the ability to perform white box testing.
Systems Architecture Design: Implementing appropriate modularisation and separation of concerns between systems, correct usage of access control systems.
Physical Security: Securing Offices and workplaces, usage of access controls, CCTV, etc
Training and awareness: Providing employee training and ongoing support in raising awareness.
Aykira has a proven track record with over 15 years of direct experience in cybersecurity. We can improve business systems security and make them a much less attractive target for hackers. If you want to find out how we can assist you, please get in touch .
---
Website Security Matters
Aykira can secure your website, we know how important the online presence is to a business, it has to be available 24×7 and be trusted. A business website being hacked or going down for a time is a terrible thing and we want to help you avoid that. We can perform an assessment of your website security and tell you what needs fixing. This can even include a security audit with your hosting provider to make sure they are set up correctly and are resilient against attacks and system failures.
Do you know the value of your data to a hacker?
We understand how a hacker values your data, which can be significantly different from what you consider to be its value – if left unchecked this difference can lead to a misallocation of security resources. We believe this is one of the fundamental reasons why so many large-scale breaches are occurring. We know how to value your data from the hacker's perspective and how to appropriately secure it.
Security Standards Certification
It may be beneficial to your business to have a security certification, like ISO27001. This shows you have a strong commitment to security and will often open doors for you into big business and government. We can assist you in achieving ISO27001 compliance by rating your systems and security controls against the standard to ensure you are fit to be audited. We also have experience with PCI-DSS for credit card processing.
Implementing Security
Aykira can implement security features in your business systems and provide training to your staff to improve their ongoing security awareness. We know getting the mix of security and usability right is critical to your business; we have much practical experience adding security features to existing systems.
We will rate our findings by criticality and give you a 'hit list' of things to address and the most effective way to do it. Often the changes are minor and straightforward to implement, we want to see your security issues be solved properly and in a practical way. We can also provide entertaining and informative training and talks for your staff to raise their security awareness.
We know how hackers think and how best to defend your business systems against them. We know how to turn such attacks into a zero-sum game for the hackers; they will give in and go somewhere else.
Penetration Testing and Monitoring
Companies typically engage in penetration testing of their externally visible systems once a year. However, what happens for the rest of the year? Aykira can assist you with putting in place year-round checks to ensure your security is maintained 24×7.
Penetration tests are great for reducing the risk of externally sourced attacks but what about those attacks that come from within, say via the corporate network or internal weaknesses in systems? With the increased risks from 3rd party vendors and equipment suppliers, anything connected to your corporate network could be used as a jumping point into sensitive systems.
At Aykira we have experience securing the whole of a business and are able to ensure multiple sources of cyber risk have been reduced.
---
If you are interested in our cyber security services and would like to know more, please fill in the form below and we will be in touch to discuss your needs, thank you.
Recent Cyber Security Posts