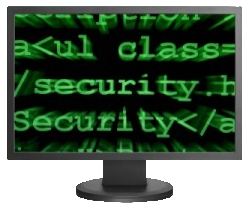 Having an independent assessment of your online security can highlight security weaknesses.
At Aykira we have the expertise to conduct in-depth security audits that you can use to harden your systems and reduce your business risks. We also have the skills base to remediate problems found.
We consider it very important that your systems be secure from the ground up, a well-designed system that takes into account security concerns will be easier to maintain whilst enhancing its security. There are numerous techniques and methods that can be applied which both improve security whilst improving architecture qualities.
Our system security audits cover:
Website Technology: Front-end coding, databases, APIs, back-end systems, encryption, data retention and backups.
Access Control Mechanisms: Roles and responsibilities, permissions and employee termination/monitoring.
External Threats: Denial of services, script attacks, escalations, social engineering/reputation.
Internal Threats: Viruses/Worms, Malware, Adware, RootKits.
Systems Architecture: Appropriate modularisation and separation of concerns between systems, correct usage of access control systems.
Aykira has a proven track record with 15 years blue-chip experience in online security, including security specialists responsible for auditing systems and technology. We know how to architecture online systems to improve their security and therefore make them less of a valuable target for hackers.
We also understand how a hacker values your data, which can be significantly different to what you consider to be its value – if left unchecked this difference can lead to a misallocation of security resources. We believe this is one of the fundamental reasons why so many large-scale breaches are occurring. We know how to value your data from the hackers perspective and how to appropriately secure it.
Implementing Security
We can also implement security features in your systems and provide training to your staff to improve their ongoing security awareness. We know getting the mix of security and usability right is critical to your business; we have much practical experience adding security features to existing systems. We know how the hackers think and how best to defend your systems against them. We know how to turn such attacks into a zero-sum game for the hackers; they will give in and go somewhere else.
Security Services
Security Audit
Consultancy Services
Retainer Services
Emergency Callout (Only for retainers)