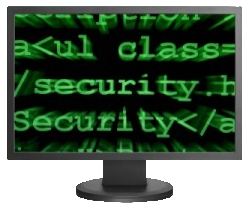 Having an independent assessment of your online security & system architecture can highlight any weaknesses.
At Aykira we have the expertise to conduct in depth and high level security audits that you can use to act as a road map for future system architecture modifications.
Our audits cover:
Website Technology: Front end coding, databases, APIs, back-end systems, encryption, data retention and backups.
Access Control Mechanisms: Roles and responsibilities, permissions and employee termination/monitoring.
External Threats: Denial of services, script attacks, escalations, social engineering/reputation.
Internal Threats: Viruses/Worms, Malware, Adware, Root Kits.
Systems Architecture: Appropriate modularisation and separation of concerns between systems, correct usage of access control systems.
Aykira has a proven track record with 15 years blue-chip experience in online security, including security specialists responsible for auditing systems and technology. We know how to architecture online systems to improve their security and therefore make them less of a valuable target for hackers.
We provide these services:
Ad Hoc security audit
Retainer services
Emergency Callout (Only for retainers)
---
Internet Security and Your Business
Internet Security is essential for business. It is vital to protecting your intellectual property which may include your website, email, network and other business critical systems containing your company's confidential information.
This specialised area helps to protect computer systems from unauthorised access, viruses and intruders that pose threats of data theft or violation. Failure to adequately protect your business critical systems / technical infrastructure can prove to be very costly.
Benefits of Quality Internet Security
Internet Security will protect your online business from:
Confidentiality breaches;
Damage to business reputation;
Legal liability;
Theft of data;
Lost productivity;
Degradation of service.
Aykira's effective internet security service will assist in preventing:
Data corruption – resulting from email viruses;
Loss of network service – resulting spam attacks.
Proven internet security should include preventative measures such as password protection, standards in data encryption, anti-virus and anti-spyware. Internet security is a professional and specialised field and is only effective when handled by experts in this field.