[section background_repeat="repeat" background_position="center top" background_attachment="static" background_scroll="none"] [three_fifth valign="top" animation="none"]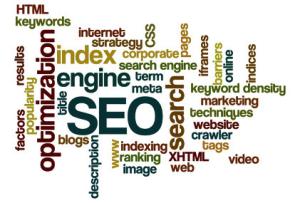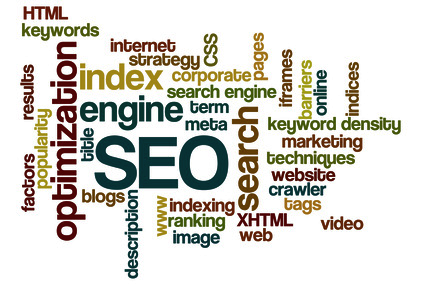 SEO can be done cost effectively, in fact if its done right it can also save you money on SEM…
Your website needs to be discoverable by search engines and indexed for keywords which match your products and services, this is where Search Engine Optimisation (SEO) comes in. SEO is part science, part art, and to be done effectively requires in depth knowledge and expertise – Aykira understands how to do cost effective SEO. We have been doing so for many years.
Some of the specialist SEO techniques we use are:
Well written content that is designed to be read by visitors, and loved by spiders (the programs that search engines use to crawl over your website);
Clean, uncluttered code (so the spiders don't get tangled up);
Glaringly obvious, simple navigation systems;
Quick loading graphics;
Prudent use of bells and whistles (we don't want to scare the spiders off);
Site maps (so the little fellas don't get lost);
Websites engineered so they show up in local searches;
In depth analysis of traffic patterns and actual site usage.
At our core Aykira provides cost effective expert SEO services for businesses and we strive to deliver results that will help you grow – in short we will make your website rank well in search results. You don't have to take our word that we know what we are doing – see our testimonials  .
We also focus on growing the right sort of traffic for your website so you get conversions to leads and ongoing business, your website needs to be a 'profit center' for your business and we will help you achieve that.
We can perform SEO on all websites, regardless of the content management system or hosting environment used. Although if you host your website with us, we can apply powerful SEO techniques that cannot be done elsewhere. We also have in depth experience utilising WordPress to create SEO effective websites.
At Aykira we understand every website has two audiences – the 'human' audience and the 'machine' audience. Both need to be properly accommodated to be successful online. To do this well requires content and technical expertise combined. 
Another point of difference with Aykira is that we will educate you on the techniques on how to manage content on your website to keep improving its SEO qualities over time. Who else has the confidence & depth of expert skills to do that?
For instance did you know that SEO and AdWords are actually interconnected? Have good SEO and its likely your AdWords spend will go that much further, have bad SEO and you will pay over the odds for those clicks – did anyone else tell you that before you committed to an AdWords campaign? Interesting how that seems to get missed…
[/three_fifth] [two_fifth_last valign="top" animation="none"] [box icon="exclamation-sign" style="solid"]
Reached this page via Google? If so, thats immediate proof of our skills, as we have SEO tuned our own website…
[/box] [box icon="info" style="simple"]
Tobruk Sheep Station came to us with an old fashioned website which was not truly reflecting their services and available accommodation choices. We developed a website for them which allowed online bookings. In addition extensive SEO work was done on their site to make them rank well on Google for Sheep Stations and associated terms in the Sydney region (see the search for 'Sheep Station near Sydney')
They were also given training on how to use social media effectively.
Property Solutions Australia needed a website company that could understand and implement a website accurately reflecting their business vision. We provided advice on the website structure and how best to achieve their objectives, and in addition how to maximise SEO & online marketing in the highly competitive property space in Sydney.
Cost Effective & Expert SEO Matters to your online business performance
If you want to improve website traffic and hence your returns, contact your local Sydney based SEO consultants today by filling in our contact form or by calling (02) 8407 8060.
[button linking="default" link="/free-website-assessment/" align="left" size="medium" type="standard" style="solid" icon="arrow-right" title="Free, no obligation, Website Assessment" text_color="#fff" bg_color="#dd1111″]100% Free Website Assessment[/button]
[/section]