Not sure how to be GDPR compliant? Does it apply to you?
Not sure what privacy regulations apply?
Don't know how to comply in an effective way?
Unsure what to tackle first?
You are not alone – the privacy regulations coming into force are catching many businesses by surprise. For instance, the EU GDPR says your systems must be secure by design, what does that mean? How do you respond to a request to see personal information? Does any other information need storing with the PII? Plus what exactly is PII, is it someone's name, their address, age, telephone number, photo, etc?
Also, there are not just local market regulations, many businesses deal with privacy regulations globally. Plus how, as a business, do you position yourself to 'ride out' these changes without excessive costs or risks?
What if you are a start-up – what is the minimum to do, compliance and technology wise; so that when new market regulations need tackling, you are not on the back foot?
To answer these questions and put businesses on a good position when dealing with privacy regulations, we have written a book that looks at what privacy regulations mean to a business from both the security and systems design perspectives. Mixed in with this is practical advice on:
What information you can store on individuals, what regulations apply and how you should be handling it.
How to locate and identify PII in your systems and how to 'score' it so you can evaluate what to do.
What processes need to be in place to effectively manage PII.
How to get 'buy-in' from management and staff on what needs to be done.
What anonymisation is and how to do it effectively and keep control of the information flow.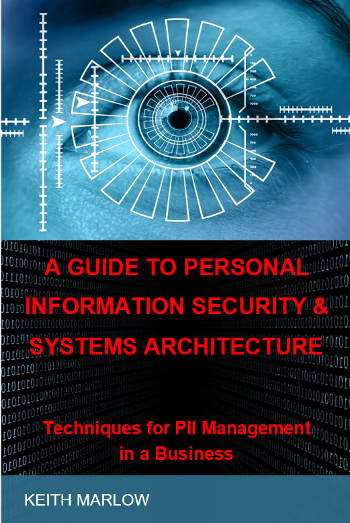 The book puts a business in control of the PII in their systems and allows them to be proactive in managing PII going forwards. So it's not just about regulatory compliance, it's about how you manage PII as a resource in your business and all that comes from that approach.
The book is based on 20+ years professional experience dealing with computer systems architecture, systems security and compliance backed up with extensive research and real-world examples.
The book is designed to be read by business owners, managers and system engineers & architects alike and contains many worked examples and explanations. Businesses of every size should benefit having this book at hand.
---
We are in the final stages of preparing the book for publication. If you think this book could assist you, please sign up to the mailing list below to be notified when it's available. We intend to make the book available both in print and as an eBook.